National Allergy Strategy 250k camp for young adults in Sydney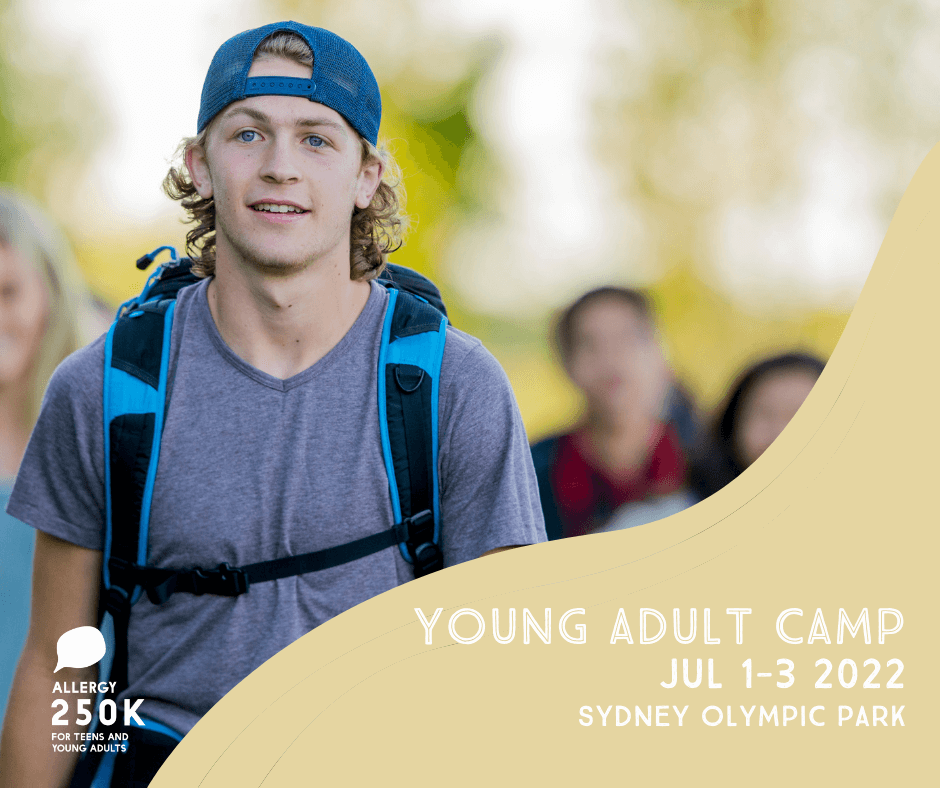 We are proud to announce our upcoming camp for young adults (aged 18 to 25 years) with severe allergy who are at risk of anaphylaxis. The camp will be held from Friday 1 July to Sunday 3 July 2022 at Sydney Olympic Park, Sydney.
Over three days, participants will have the opportunity to engage in fun team activities and informative allergy discussions. National Allergy Strategy and Allergy & Anaphylaxis Australia staff, alongside an allergy specialist, allergy nurse, and a dietitian with expertise in food allergy, will be attending.
Upon arrival, everyone will receive a full program outlining the weekend. We have chosen Sydney Olympic Park for its excellent facilities (accommodation will be dormitory style), the activities on offer and the accessibility by train.
There is no cost to participate as we have received government funding for the camp.
If attendees are new to the Allergy 250K project or live outside NSW, they are welcome to participate in the camp, however, we cannot fund airfares or other travel needs. Camp participants will make their way to Sydney Olympic Park on Friday afternoon and home again Sunday afternoon.
All food allergies will be catered for and at least one allergy dietitian will be involved in meal preparation and service during the camp.
To register for this event please email nas@allergy.org.au before Friday 3rd June 2022.
We look forward to seeing everyone there!